Only 3 days left till, what I predict, will be the greatest show of 2010 in Minnesota! First there's the Evening Rig from Minneapolis...
They are still taking their 2009 album, "Is Doin' Stuff" to the masses. I saw this act in December of 2008 when they opened 2 nights for Lucero at the Triple Rock, great shows. I am excited as heck to see them again.
Next is this guy, Franz Nicolay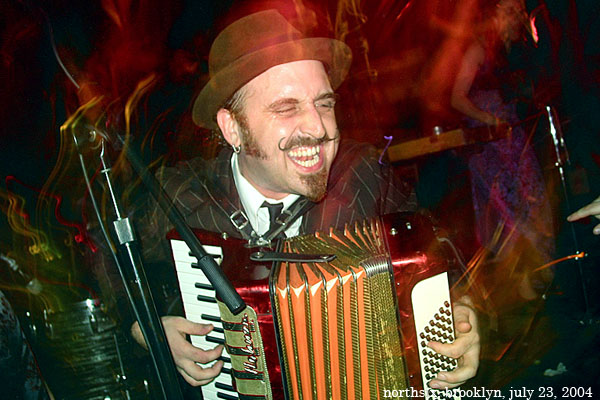 Franz is most famously known as the Multi-Instrumentalist for The Hold Steady. He has also played with World/Inferno Friendship Society, toured with Against Me!!, as well as 3 solo albums and tons of session work. I saw Franz's last show with the Hold Steady last November at St. Olaf College in Northfield, MN. It was a weird show: No Booze, No Jackets. I was very stunned when I heard about his departure from the Hold Steady, but not surprised. Franz is making awesome music these days and I'm not quite sure that is the same path the rest of that band is taking. I was trying for a short interview with Micah of Two Cow Garage:
Two Cow opened for the Hold Steady. Turns out the band had van problems and time ran short before the show. I ended up having a nice conversation with Shane about their label, Suburban Home Records, touring, favorite places to play and his picks for music. He brought me over to meet Micah who was so cool about everything.
$8. That's what will get you into the show. We'll see you there...
Still not sold? Click
here
to stream the entire Sweet Saint Me album for free, you can purchase a digital copy for however much you want.